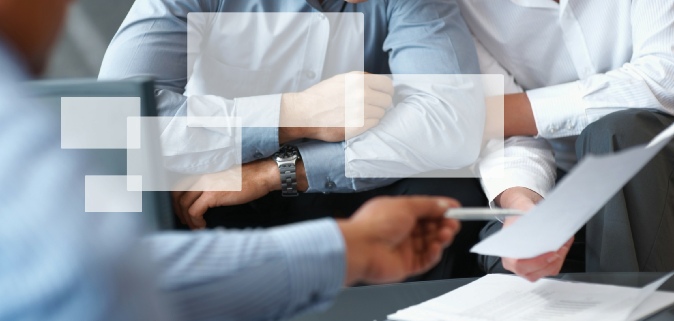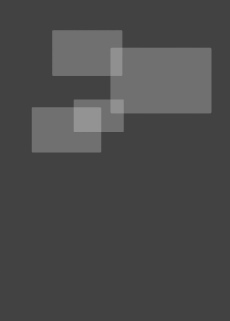 SETTING NEW STANDARDS FOR QUICKBOOKS® SYNCHRONIZATION.
Synchronize your QuickBooks data with Microsoft® SQL Server™.










Ridgefield Consulting Inc - Meriden, Connecticut USA Telephone: +1 (203) 900-4132 Email: Contact Us
Intuit and QuickBooks are trademarks and service marks of Intuit Inc., registered in the United States and other countries.
QBSQL and QBBRIDGE are trademarks and service marks of Ridgefield Consulting, Inc.
OPTIMIZATION FILE QODBC OPTIONS

The QODBC Optimization file will automatically be built when you run QBSQL.
QBSQL also provides you with the ability to create a complete Opt File without running a QBSQL Sync by using the "Optimize Full Sync On Opt File" feature.
Alternatively, once an Opt File exists, you can force the Opt File to be updated manually by using the "Optimize Date Sync On Opt File" feature.
You can also force a Date Sync on the selected Connection File before every QBSQL Sync by checking the "Always Perform Opt File Date Sync Before Run" Checkbox.
Both of these actions are typically handled automatically for you by QBSQL. However, having the ability to perform these tasks manually can occasionally come in hand.
You can change the default location by going to the Settings Tab → Advanced Opt File Options Tab.
OPT FILE ADVANCED OPTIONS
To find out more about setting up QBSQL™ refer to our Quick Start Guide.


Powerful Synchronization Capability At Your Finger-tips.



QODBC OPTIMIZATION FULL SYNC
The QODBC Optimization Full Sync is rebuilds your optimizer file from scratch. Generally, you will never need to run this routine.
QODBC OPTIMIZATION DATE SYNC
The QODBC Optimization Date Sync can be useful under certain circumstances but it is rare that you will ever need to perform this action.
WHY ARE THESE QODBC SYNC OPTIONS HERE?
The QODBC Driver contains both of these options. These actions are available within QBSQL as a convenience. Thus eliminating the need to locate and open the QODBC Driver to perform them.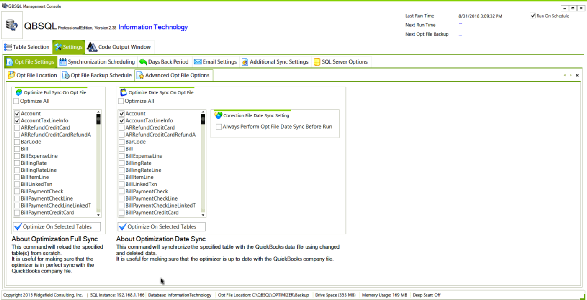 Click Image For Larger View